Kayak and Paddleboard Adventures and Rentals Are Still Available!
We have only added our "Chadillac Experience" boat rental and sunset cruises service to our already great options for getting around Tampa Bay in the water!
We have plenty of Kayak and Paddleboard adventures and tours to choose from as well as our terrific rentals that are located at the Cove Cay Marina.
If you are looking for the best Kayak and Paddleboard experience in the Clearwater/St. Petersburg area, look no further than Chadillac Adventures!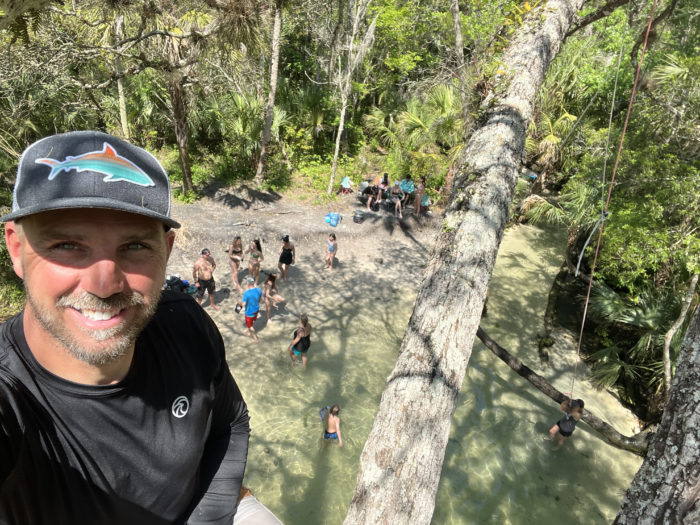 Awesome Customized Adventures in Clearwater!
Chadillac Adventures is located in the convenient Cove Cay Marina in Clearwater.
This gives you and your family (as well as the furry ones!) the best Florida experience for boat, kayak, and paddleboard adventures around!  We offer various adventures and tours around the amazing Florida Springs like Chassahowitzka, Weeki Wachee, King's Landing, and Silver Springs plus many more locales.  We pride ourselves as a family and pet-friendly business that is primed to give you and your family an adventure they won't forget!
Call us today at (813) 2-PADDLE or click the button below to start your customized adventure today!
View All of Our Fun Adventures!
No Time for Personalized Adventures? No Problem!
Our easy all-day rental process allows you to take our kayaks, paddleboards, or pontoon boats out anytime during the day to give you the simplest options available for going out on the water!
See all of our great times at Cove Cay that you can enjoy yourselves if you decide to rent. We have a fantastic time around the marina available to you whether it's the sightseeing of the sunsets or out on the water enjoying the natural beauty around the area, our location has it all!
With beautiful sunsets, dolphin and manatee sightings, and great natural views whether you paddle out to the bridge or up Allen's Creek, the Cove Cay Marina will give you all the Adventure you want! Rentals are available as reservations or call-ins so it's easy for you to book!
Contact Chadillac Adventures Today for Fun with the Whole Family!
At Chadillac Adventures we offer family friendly fun for everyone! Our services include full directed tours of the great Florida waterways as well as full family rentals of kayaks, paddleboards.  Chadillac Adventures is your one stop shop for all outdoor water adventure family fun!
We offer both kayaks and paddleboards for rent and we are always creating new tour opportunities. We strive to create a new and family friendly experience that you are sure not to forget anytime soon, contact us today to start adventuring!