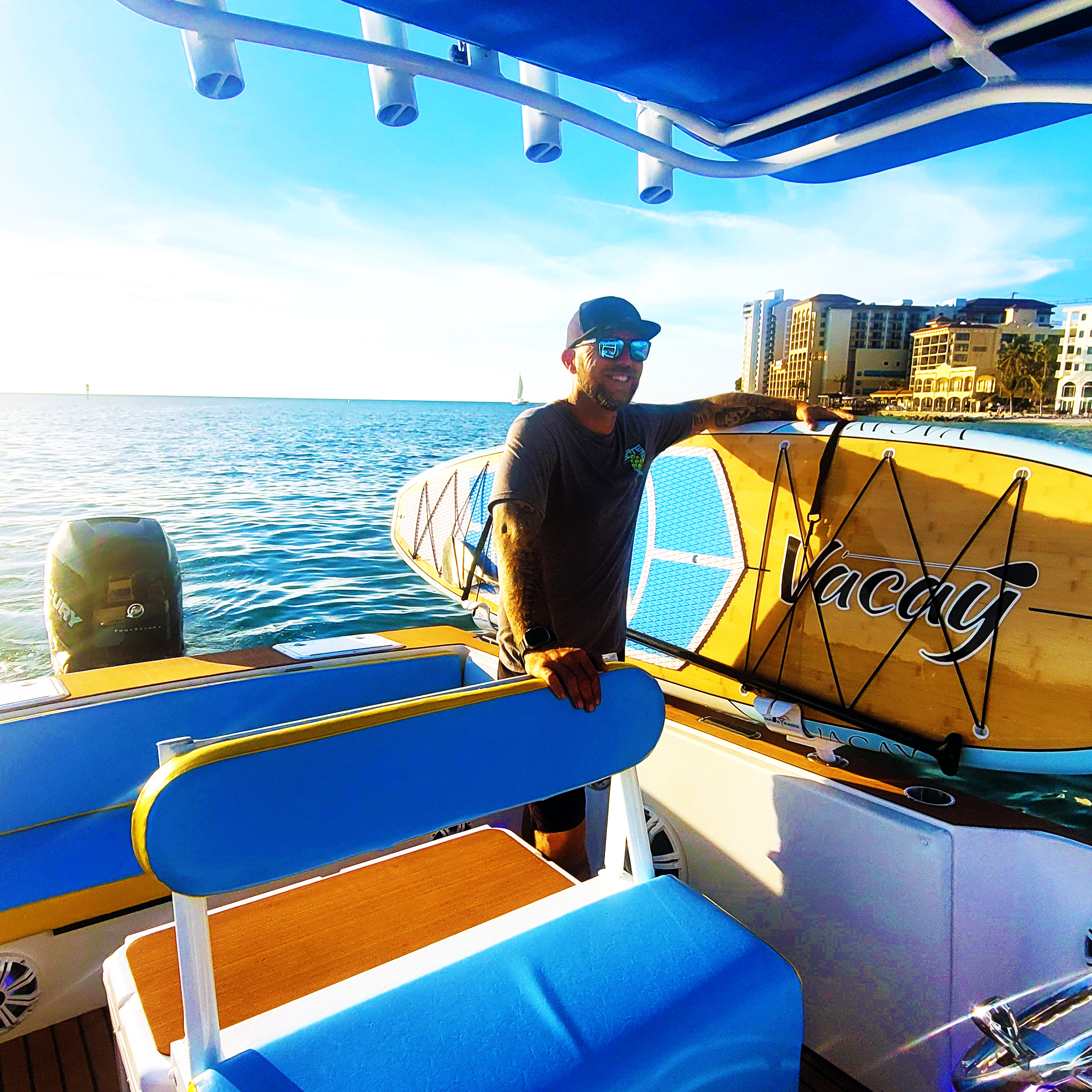 Welcome!
Thank You for Clicking Into Chadillac Adventures
Your one-stop shop for all boating and paddling adventures in the Tampa Bay/Clearwater area! Embark on an unforgettable adventure with us today!  Whether you like boating, kayaking, or paddleboarding, we offer some of the best kept secrets and hidden treasures in Florida.
There's so much more to the Tampa Bay/Clearwater area than the sandy beaches and the Gulf of Mexico. LET US SHOW THEM TO YOU!
Our boat, tour, and rental adventures are below. From the hidden gem of Clearwater – Cove Cay Marina – to the pristine crystal clear water of the Chassahowitzka or Weeki Wachee springs, to the islands and sandbars of the intracoastal waterways we have plenty of choices for everyone! We want to make sure you create lasting memories that will have you coming back year after year.
If you are looking for a tourist trap, we are not it. We take pride in all of our available adventures being personalized and as close as you want. Hope to see you on the water soon!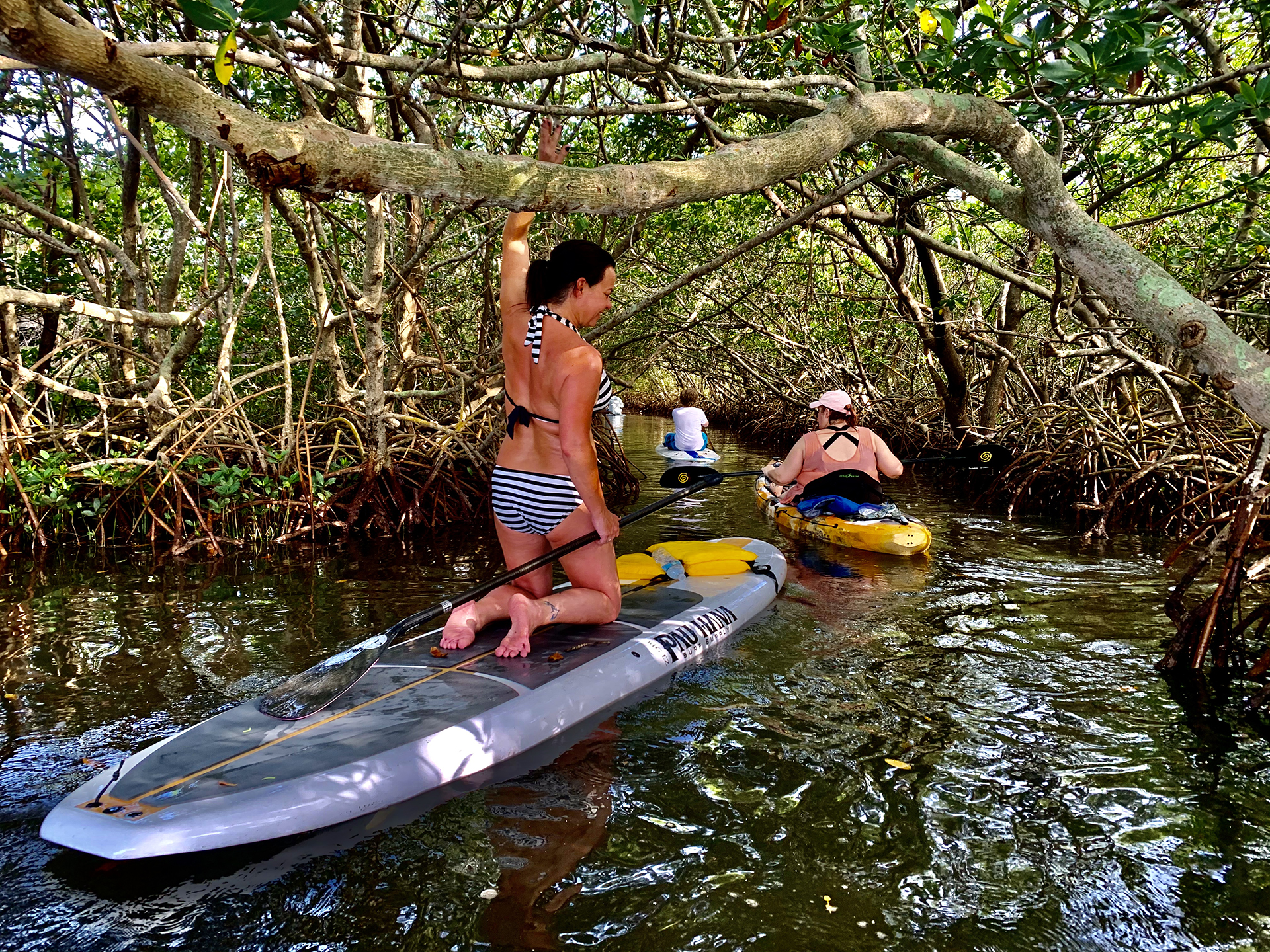 Why Choose Chadillac Adventures
Family and Beginner Friendly
Whether your first time in a kayak or paddleboard, or you're a seasoned vet; Chadillac makes the atmosphere comfortable and enjoyable for all! We pride ourselves on treating our customers as family and friends instead of someone who is simply paying for a service.
Personalized Adventures
Let's talk about personalized, one-on-one attention. We really aren't into BIG groups. We can always take on groups ranging from only you and your significant other, to a large wedding party, and even more! But we want to give you OUR attention and try to get to know each and every person we encounter. We endeavor to make sure that all adventures, from paddling to the boat experience are made for you and your group for the best possible time!
Pet Friendly
Love your dog (or maybe an adventurous cat)? So do we!!! Most of our adventures are pet friendly so PLEASE feel free to bring them along. There's a good chance that there's some treats waiting for them! If they can swim that is definitely a plus, but please if they aren't the strongest swimmers please make sure to bring along a life jacket for them!
Not a Tourist Trap
Want to spend more or less money going somewhere else? THAT'S OKAY! We understand completely. But know that the chances are what you're going to get elsewhere is that they take you to more of the tourist destinations and you're stuck with an experience that isn't exactly what you want. Chadillac brings you where the locals go and do what the natives do! If our adventures aren't for you, we can give you alternatives that can be more your speed. We want you and your group to enjoy Florida as much as we do.
Bear Clifton
November 8, 2023
It was a great day on the water Chad was very friendly, knowledgeable, this place is definitely a lil hidden 💎 GEM . I would definitely recommend this place for a great time on the water.
Melanie Hamilton
October 31, 2023
Garrett's hospitality was superb! Very friendly and helpful!! Kayaking was excellent! We witnessed lots of wildlife, including manatees, several dolphins, eagle, baby shark, and baby rays. Thanks to all the staff. Would highly recommend this hidden gem!
Jennifer Hernandez
October 19, 2023
Chad was a great host! The water was so clear and beautiful! We saw lots of wildlife including fish, turtles, and many birds! Truly a great experience 😀
Kelley Barrell
October 16, 2023
Chad was awesome! He was so much fun and went above and beyond to make sure we had a great experience. We will definitely be booking with him on our next trip back to Clearwater Beach!!
Robert Babcock
October 14, 2023
Chad was awesome really funny and knowledgeable about everything. He made our trip really fun. Took us to some really cool places. Never rushed us and let us make it our day.
Alex Antonucci
October 11, 2023
We had an amazing trip with Chad! He was so knowledgeable about the river and wildlife. If you want something different than the ocean I promise the springs will be your favorite part of your entire trip!
Michelle Robach
October 10, 2023
What a great day! We had so much fun and ChD was the best captain. We can't wait to climb aboard for another adventure!
Logan Merriman
October 9, 2023
Chad was a very helpful and an outgoing guy. This guy knows how to run a business, very professional. This place had beautiful scenery. We caught a sting ray, redfish and tons of catfish. Definitely recommend this location! Great prices too!
Bricen Niedermeier
October 7, 2023
Thanks Garrett!
tyler tillman
October 7, 2023
Recently, my wife and I had the privilege of visiting Chadillac Adventures, and it's an experience we won't soon forget. Right from the start, we were welcomed by the owner – hands down, the coolest dude in Largo! The establishment has an inviting vibe, complemented by an on-site restaurant and bar, ensuring guests have everything they need for a fantastic time. What truly stands out, besides the great prices, is the dedication of the staff. They provide detailed instructions, and for those of us who need a little extra assistance, their instructors are top-notch. But the cherry on top? The tours they offer. They're nothing short of awesome! If you're in the area, Chadillac Adventures is a must-visit. Can't recommend it enough. T-N-B